12 Mar

Door Contractors in Winnipeg

What type of doors does a home comprise of?

A door is an entry point to your home. A well-designed door could give a wonderful first impression of your house. An entrance door reflects your home identity and character.  

The safety of your house also depends on the sturdiness and robustness of your door.

Canadian weather can be harsh. Hence a study door would go a long way in protecting your home from harsh weather conditions. The door should also have good thermal performance and insulation.

Doors come in a variety of styles, colors and hardware finishes.

Generally, your home would comprise of different doors with distinct styles. Some of the door types are.
Exterior Doors

Entry Doors

French Doors

Storm Doors

Glass Doors

Garden Doors

Patio Doors
Hence choosing the right door for your home in Winnipeg is very important.
What materials are used to make doors?
The types of common materials used for doors are as follows
Wood doors 
Wood is a very common material. Wooden doors can be custom built and can be of type oak, mahogany, maple, fir, and pine and many more.
Steel doors
Steel is affordable and can insulate well.
Aluminum doors
Aluminum does not rust easily and does not need painting.
Fiberglass composite doors
They last well and are maintenance-free.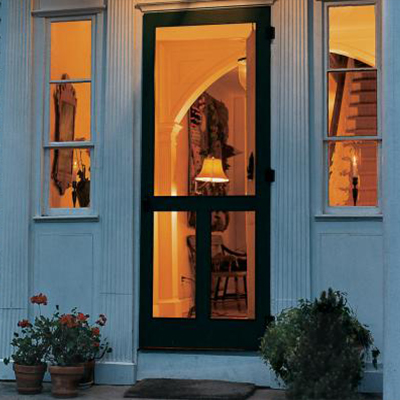 Why do you need a Door Contractor?
Sometimes, due to tight work schedules and a hectic lifestyle, it gets very difficult to maintain the doors and windows of your home in a city like Winnipeg.
It can get very tiresome on weekends to put effort into fixing and replacing the wear and tear of your home doors since you don't want to waste your precious time on such cumbersome tasks.
Style, quality, innovation, and sustainability are some of the important points that you should take into consideration while installing a door.
You could need a fresh new installation or simply need replacement, fixing or an exciting makeover for your home door.
You could need an interior, exterior or a garage-type door.
Installation could be of several types. Like a pocket installation or a full-frame installation.
Taking into consideration all of this and the possibility of damages, sometimes a fitting task can get very complex and tough.
Hence, the best solution to this problem is to find a qualified door contractor, who will take care of all the fixing, replacement and installations of your home doors and windows.
Finding the right door Contractor in Winnipeg
There are several factors that you need to take into consideration before choosing a qualified door contractor in Winnipeg.
The door contractor you are looking for should be efficient, professional and should be able to build the exterior door in your required time and budget.  

He should always conduct an in-home inspection and consultation before starting work. 

He should have the highest level of certification and should be well trained and well experienced.

You should always check his license, business background or website so that, you can avoid being subject to any scam.

Always maintain a properly written contract with him so that all your door needs are taken care of.

Also, check if your contractor provides you with proper insurance for your new or replaced door.

When you search for a contractor in Winnipeg, always check if they are providing fixes and services for future damages.

He should be prompt and friendly and quick to find solutions.

He should do a thoughtful clean up after leaving the work area and also haul away your old door.

A no-mess, no-guess process is the best type of installation.

His workspace should be noiseless and contained so that it does not disrupt your day to day routine.

While recruiting, always check his reviews and ratings. Hiring a professional with good references and ratings is beneficial.

His prices should also be affordable as per market rates.

Good quality products and custom-built doors with best-certified hardware should always be the goal of the contractor.

He should have a variety of options like classic, contemporary or Modern Textured doors. In glass doors, he could give you options like wrought Iron, stained Glass or Frosted Glass.

You should be able to choose the hinge and lock finish from a wide range of finishes and colors that best suits your selected door style.