14 Jan

Choosing a Windows and Doors Installation Company in Winnipeg

It's amazing what some new windows and a new door can do for the look of your home. Whether you're trying to sell your home or you'd like to fix some broken windows or doors, you'll need professional windows and doors company in Winnipeg to help you out. Instead of getting overwhelmed with all of your options, take a look here before you choose.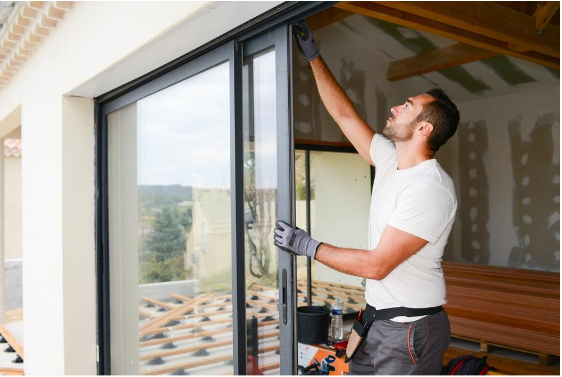 Factors to Consider
There are a few main things to consider when it comes to hiring a window and door installation company in Winnipeg:
Experience
Check to see if your proposed company has the experience that you need, in terms of years and in terms of focus. Do they exclusively work on windows and doors? What kind of work do they usually do? Do they have a lot of experience with what you need? Take a look at what they usually work on, and how long they've been working on it. The more experience they have, the more you know that they can do the job right.
Reputation
This is important. Just like a potential employer will look at your previous employers to see how well you've performed, so too should you look at previous jobs that your potential worker has done. Check on their reputation to see how well they've been doing, since it doesn't matter how much experience a company has if they don't have a great reputation. Ask for references so that you know how well they actually work outside of the testimony they plaster on their website.
Their Work
Always take a look at previous projects a company has done before you choose them. If they have a good reputation, it's likely they do good work, but check on it for yourself. Talk to them about what materials they do, what kind of quality they have, and what sort of guarantee you can expect.
Materials
You'll be looking for a certain type of door or window made out of certain materials, which is why you need to make sure that your proposed company has what you're looking for. You can even schedule a free consultation with your proposed company to see if they have what you're looking for before you get any work done.
Workers
Consider what the workers are like at your proposed company. You'll want to check that they have a strong work ethic and will do everything they can to get your work done. Beyond that, you'll want to know more about them so that you know what kind of people are dealing with your home and what type of professionals you can expect.
Conclusion
There are a lot of options when it comes to choosing someone to work on your home. Your windows and doors are important though, which is why these factors are important to consider before you make your choice. Call us at Smart Tech Windows to see how we can help you today!